Relationships, trust key to a sustainable future in Iowa agriculture
---
Relationships, trust key to a sustainable future in Iowa agriculture
Ag retailers join forces with farmers, local officials to scale up conservation practices in the Cedar River Source Water Partnership
By Adam Sodders, IAWA
NEWHALL, Iowa (IAWA) – In the rolling hills of eastern Iowa's Cedar River watershed, an exciting new kind of soil and water conservation partnership is finding success.
As interest in improving soil health and water quality continues to grow statewide, eastern Iowa-based ag retailer Linn Co-op has jumped right into the conservation agriculture space. Last year, the business stepped up to partner with the Iowa Soybean Association's (ISA) Conservation Agronomist Network.
"As a co-op and as a board, [Linn Co-op] knows that adding conservation practices throughout the landscape is going to help them," said ISA Conservation Agronomist Evan Brehm.
Conservation agronomists help farmers and other agronomists fit both the sustainability and economic pieces of the puzzle together.
The partnership has proven beneficial not only for ISA and Linn Co-op, but also for the latter's large network of farmer and landowner customers. More and more farmers are interested in adding conservation practices like cover crops, no-till, saturated buffers, bioreactors, and more – now, they can explore those opportunities while working with a trusted business.
"Linn Co-op has a long history of working with our member owners to help them improve productivity and efficiencies in their farming practices," said Linn Co-op Assistant General Manager Matt Becker. "We have done that through use of nitrogen stabilizers, nutrient use efficiency products, split applications and promoting practices that improve soil health and nutrient cycling within the soil profile."
Linn Co-op's ag conservation work extends beyond the countryside – the business is also a key member of the Cedar River Source Water Partnership (CRSWP), a nearly $20 million collaborative effort through the USDA-NRCS Regional Conservation Partnership Program.
"Through our project, we hope to build stronger relationships among communities, ag retailers, farmers, and NRCS," said City of Cedar Rapids Watershed and Source Water Project Manager Mary Beth Stevenson. "When we are all working together toward a common goal, we will have greater success in scaling up practice adoption to reduce nitrate pollution in the Cedar River."
Members of the CRSWP have been hard at work across the Cedar River watershed, which extends from north of the Iowa-Minnesota state line down to Louisa County.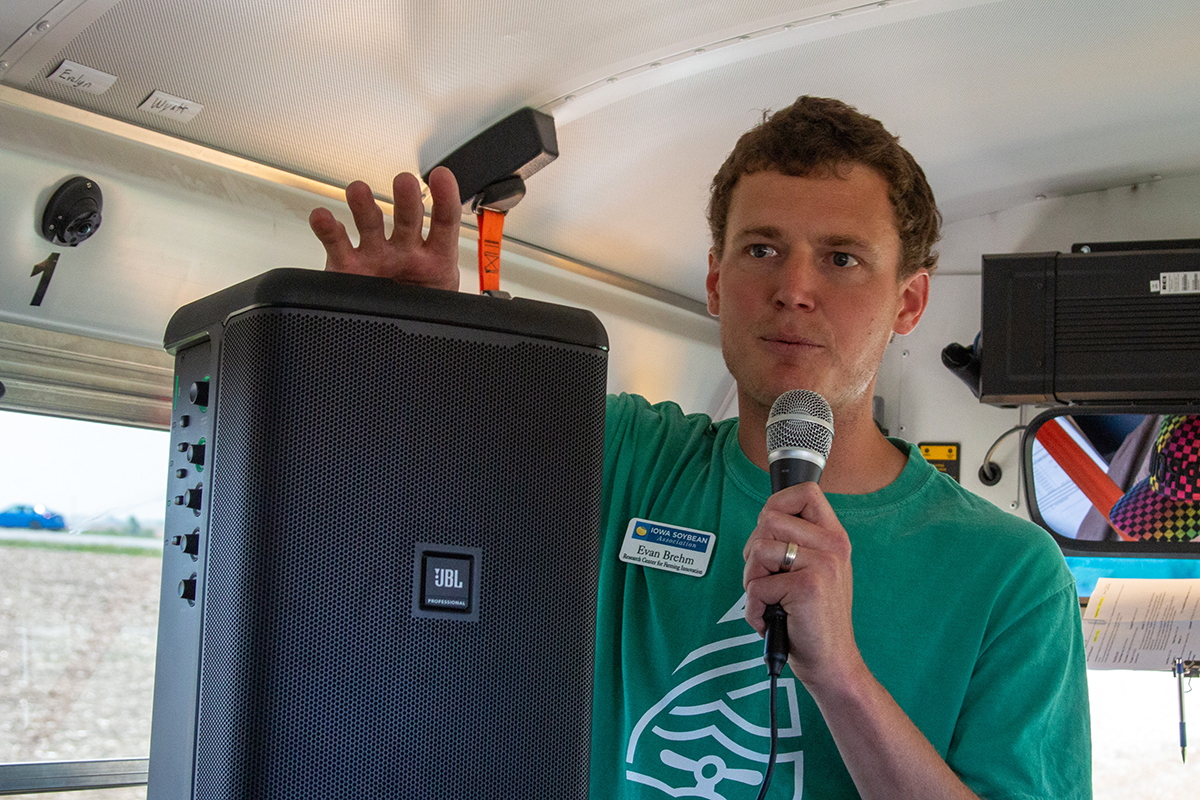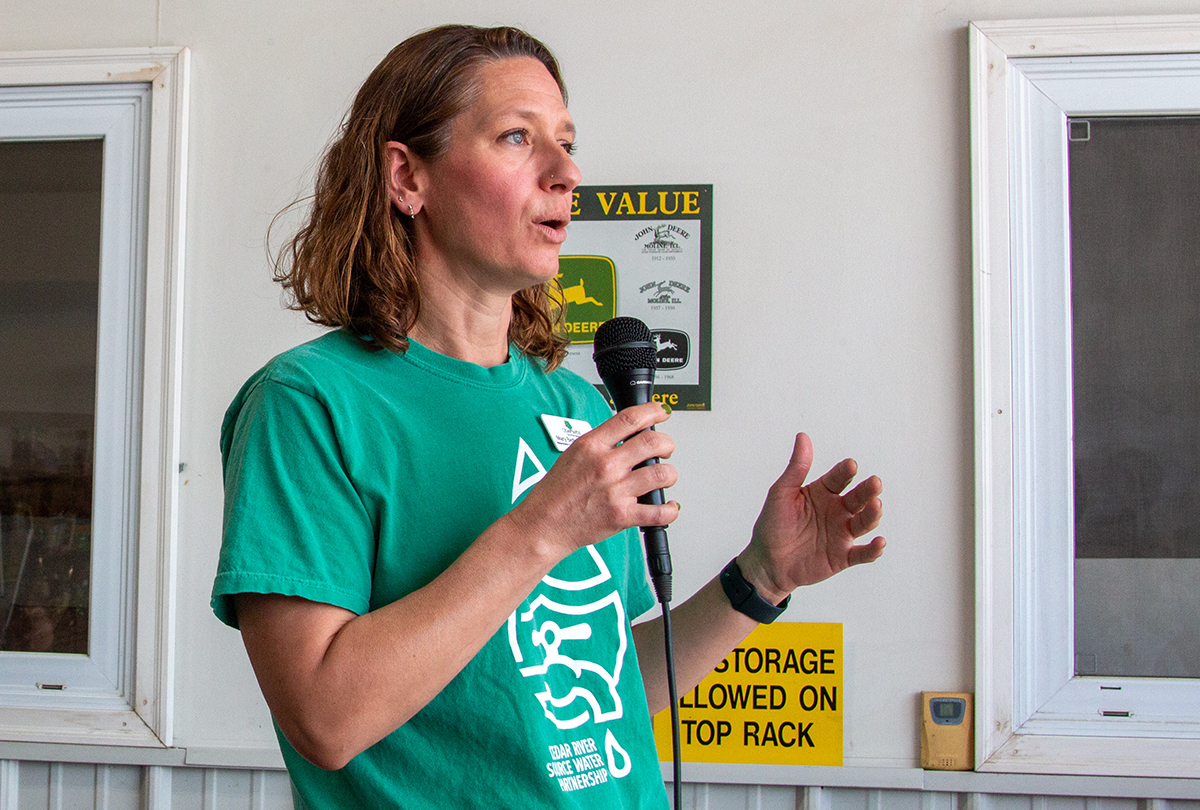 Along with the City of Cedar Rapids Utilities Department, USDA-NRCS, Iowa Soybean Association and six ag retailers including Linn Co-op, other CRSWP partners include the Iowa Agriculture Water Alliance (IAWA), Iowa Department of Agriculture & Land Stewardship (IDALS), Land O' Lakes Truterra, City of Charles City, Linn County Conservation Board, Linn Soil & Water Conservation District, Women Food and Agriculture Network, The Nature Conservancy, Iowa Department of Natural Resources (DNR), Ingredion Inc., Iowa Future Farmers of America (FFA), and iHeart Media/WHO Radio.
Great relationships – both among the CRSWP partners and with area farmers and landowners – have been critical to the partnership's success. Brehm said the confidence, trust, and resources offered by private sector partners like Linn Co-op are essential to building a sustainable, profitable future for Iowa agriculture.
"These practices are the way of the future, and if we want to continue to sustain Iowa agriculture, it's worth investigating how these practices and management styles can fit farmers," Brehm said.
For more info on the Cedar River Source Water Partnership and connected efforts, visit www.cedar-rapids.org/residents/utilities/our_watershed.php.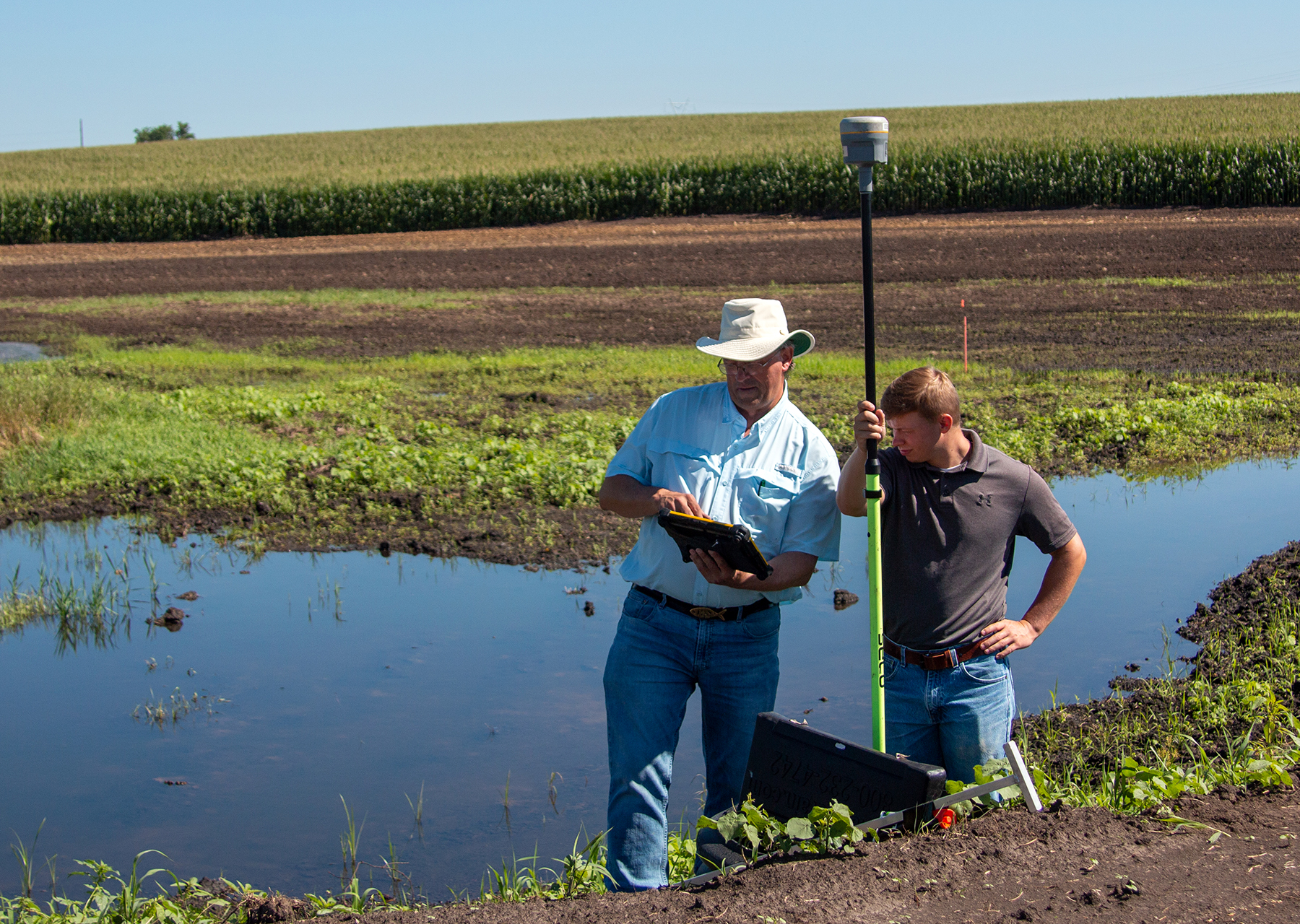 Read More News
Join us for a bus tour of conservation! We'll stop at two local farms and a city drinking water plant. See how the City of Cedar Rapids and upstream farmers are working together to improve drinking water sources and ensure the water is clean, safe, and great tasting!

May 16th 2023
9am-12:30pm